How To Find The Owner Of A Car
If you want to find who the owner of a car is, including their contact details, there are a few online resources that anyone can access. The first step in a car owner search is finding out the car's license plate number. Then once you've identified this information you can proceed and perform your search online and find out the car owner information you're after. You will want to also make sure that you are in compliance with state and federal privacy laws that only allow people to access vehicle information and car owner details for specific reasons. This can be found in the Federal DPPA rules and regulations and the state's privacy laws, where the vehicle in question, is registered. Then after you've satisfied all this step you can move forward with the information you've accessed. It's important to note that this type of vehicle record search service is not free, it'll cost you a few bucks.
What Can Be Found With a Car Owner Search
Car Owner Details, including the name and contact information
Car Owner Title Verification, making sure that the car title matches the owner information
Car Title Status, verifies if the car title is clean, salvaged or junked
Vehicle History Report, get a complete breakdown of the history of a vehicle
Vehicle Accident Reports, find out if the vehicle has been in any major car accidents
Vehicle Manufacturing Specs, learn about all the features and options of a car
Safety Issues and Recalls, find out if there are any known safety issue
Make sure to double check the car license plate number against the vehicle identification number to verify the car identity. Occasionally there are errors with digital reporting of vehicle records.
Reasons For Performing a Car Owner Search
Driver Safety and Theft Reasons-  These searches are intended for motor vehicle recalls, advisories, state emission requirements and vehicle theft
Legitimate Business Use – This is intended for businesses or agents, employees or private contractors as well as debt collection and legal actions. A certified vehicle record service for this legitimate business use
Criminal and Civil Processing – Usage for this reason includes any official civil or criminal or arbitral processing, as well as for litigation and legal purposes. A certified vehicle record resource is needed for these official legal purposes
Auto Insurance Usage – A car owner search can be used for insurance claims, investigations and activities related to an accident. You will also need to resource an official vehicle record service for this usage
Specific State Usage – This search can be utilized as outlined by each state's privacy laws regarding vehicle owner records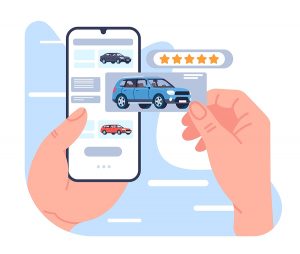 Accessing Car Owner Information
Accessing car owner information is relatively simple but there are some stipulations regarding car owner information. You will need to first review the privacy rules that frame this type of public record search and that you are compliant with the rules set out by each state. Car owner information is often unofficial when accessing it through privately run websites. Many of these vehicle record websites offer unofficial access to these publicly available records, which means that you can only use them for personal reference or unofficial research. It's also important to verify the state and federal privacy regulations that apply to car owner records. It's your responsibility to use the information obtained in accordance with these regulations. Some websites may take
The ability to find the owner of a car has been greatly simplified by online vehicle record repositories that are privately run. Many legacy brick and mortar organizations are antiquated with the multitude of public record websites that offer access to vehicle records online. Anyone can access these types of public records from the convenience of their home and on any device that has an internet connection.