How to Lookup Any Mississippi License Plate Number
1. The most common way of performing a Mississippi license plate lookup is to use an online vehicle record resource such as License-Plate-Look-Up.net, where anyone with an internet connection can access license plate and VIN information with a smartphone or computer. The process is simple and the results are impressive which can all be performed from the convenience of home.
2. The second option is a good option if the first option doesn't provide the desired vehicle record or Mississippi vehicle owner information, is to hire a private investigator. They're not cheap but they can access resources that other online resources don't.
3. The third option is to access vehicle records through the Mississippi DPS, which is an excellent option if someone need to lookup their own records, not someone else's. You can access their resources here: Mississippi Vehicle Records Request Form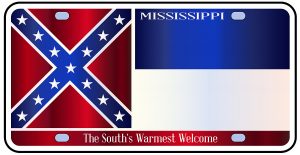 Mississippi State Motor Vehicle Agency:
Mississippi Department of Public Safety
Address:
1755 Lelia Drive, Suite 200
Jackson, MS 39205
Telephone:
601-987-1212
Website:
http://www.dps.state.ms.us/
The recovery of license plate records varies by state. In some cases, license plate and driving records may only be accessible by the registered owner of the vehicle. In addition, there may be a fee to access the information.
The Mississippi Motor Vehicle Commission is another agency that keeps driving and license plate related records in Mississippi. Contacting this agency, you may find information related to drivers licenses, registrations, renewals, and more.
Mississippi Motor Vehicle Commission contact info:
Phone Number: 601-987-3995
Office Address: 1755 Lelia Drive, Suite 200
Jackson, MS 39216
Website: http://www.mmvc.state.ms.us
The Mississippi Department of Transportation also keeps records related to license plates, registrations, and driving records along with numerous other services.
Mississippi Department of Transportation contact info:
Phone Number: 601-359-7017
Office Address:  401 North West Street
Jackson, MS 39201
Website: http://www.gomdot.com
The first glimpse at the main web site for the DMV or Department of Motorized Vehicles, you will find a pretty simple, easy to understand layout. Because every state is different, having dissimilar and distinct laws, rules and regulations you will find a list of links that will take you to each states DMV web site. If you peruse through the state listing you will see variations of the DMV such as MVS, or Motorized Vehicle Services or BMV, Bureau of Motor Vehicles. They are all just name variations of the same thing.
The DMV – Department of Motor Vehicles website is an online reference listing of state DMV web sites with comprehensive examination guide to the Department of Motor Vehicle services including: driving records, VIN numbers, registration, licenses, and forms.
They provide a free DMV directory search and look up with incomparable degrees of speed, simplicity and precision. Their powerful nationwide database permits people to research motor vehicles license, registration, plates & information throughout the USA.
You will find a complete phone number and physical address listing of each states DMV office through our great country. Once you arrive at the DMV web site of your specific state, you will find the basic services noted for the DMV. These basic services include but not limited to;
Mississippi DMV Resources Include
• Change of address if you move within the state or if you leave the state
• Renew your driver's license
• Renew you vehicles registration or license plate
• Replace your driver's license in case you lose it or if stolen
• Purchase an Identification card if not allowed or if you do not drive
• You can report a vehicle sold or traded
• Register and/or purchase licenses for utility trailers, camp trailers, motor cycles, boats, snowmobiles and jet skis
• Provide insurance verifications
• Create a license plate
• Replace your registration card
• Request your DMV records
• Obtain any DMV forms that you may need
• Take a sample driver's exam test
• Request an administrative hearing
• Register to vote
• Acquire a driver's manual, remember each state's laws, rules and regulations may be different
• You can even order a souvenir
On the state level, the web sites are unique, offer more detailed services such as organ donor information, and sign up. You may even find a notary public that will allow you to legalize documents.
You may find information for motorcycle safety, testing and acquiring a cycle endorsement for your standard driver's licenses.
Mississippi Vehicle Owner Lookup
You can lookup some information about a Mississippi vehicle owner as long as you satisfy the reasons you're performing this search via the state's and federal privacy laws. Once you determine you're ok to proceed, you can simply enter a MS license plate number into an online vehicle record website and view MS vehicle owner information as well as the history of the vehicle and title verification and much more. With online access to these resources, anyone can search these types of public records instantly from anywher.