How to Lookup A Wisconsin License Plate Number
1. Running a Wisconsin license plate lookup has never been easier using online privately run vehicle record websites. They offer affordable solutions for looking up vehicle records that can be accessed by any device that has an internet connection.
2. If you're just interested in looking up your own Wisconsin license plate number or vehicle records then a great option is to visit the Wisconsin Department of Motor Vehicle website. Once you get setup and verified with an online account you can access all your driving an personal records as well as get duplicates of important vehicle documentation and renew your driver's license.
3. Yet another good option, if you cannot find what you're looking for with the available online vehicle record resources is to hire a private eye to track down the Wisconsin vehicle information you're looking for.
Wisconsin State Motor Vehicle Department
Wisconsin Department of Transportation
Address:
Hill Farms State Transportation Building
4802 Sheboygan Avenue
Madison, WI 53707
Telephone:
608 829-7530
Website:
http://www.dot.wisconsin.gov/
The recovery of license plate records varies by state. In some cases, license plate and driving records may only be accessible by the registered owner of the vehicle. In addition, there may be a fee to access the information.
The Wisconsin Department of Public Safety is another agency that keeps driving and license plate related records in Wisconsin. Contacting this agency, you may find information related to drivers licenses, registrations, renewals, and more.
Wisconsin Department of Public Safety  contact info:
Phone Number: 414 243-6655
Office Address: 5129 Shirley Avenue
Racine, WI 53405
Website: Wisconsin Vehicle Records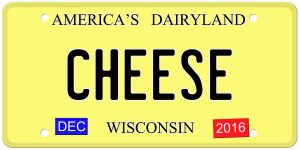 Wisconsin DMV Services

Wisconsin DMV has several online services:
-auto title/registration
-registration renewal
-duplicate registration
-duplicate driver license
-road test scheduling
-duplicate or renewal ID card
-change residence address
-location of nearest DMV station
-request of driving record
-request of vehicle record
-license plate look up (expiration date, suspended or valid, emission test needed)
-lien look up
-personalized plate look up
-replacement title
-transfer ownership of vehicle
-status of title
-occupational license eligibility
It is beneficial to research the nearest DMV service center because not all service centers offer all services. For Class D license and motorcycle license written exams, driver should allow 45 minutes for completion of exam. Driver should make sure that test will not be started close to closing of station for day.
Wisconsin Handbook for Motorists is available at local DMV offices. The handbook is available in Spanish. For drivers with limited reading proficiency, there are extra study materials available. There is a version of the handbook available in Hmong. Drivers may also pick up a Motorcyclist's Handbook or the handbook for a Commercial Driver License.
The DMV also provides a list of all driving schools in Wisconsin. The list tells where each school is by county and uses a key to inform of exactly which type of instruction will be provided at each location.
For drivers that need a temporary plate on their vehicles, the DMV does provide a list of other agents that will supply them in addition to getting them from a DMV service station. The list also denotes which agents have Spanish speaking agents available. There will be a $3 fee charged for the temporary plate in addition to application fees and a possible $5 counter service charge. Some agents will accept only cash, checks or money orders. DMV service centers accept cash, checks, most debit cards and Mastercard, American Express, and Discover credit cards.
In addition to the many vehicle and driver services available through the Wisconsin DMV, drivers can also see statistics for Wisconsin roads. Statistics available include
-crash statistics
-DMV facts and figures
-vehicle registrations for last 12 months
-revocations/suspensions year to date
-traffic convictions year to date
-weekly fatalities
Run a Wisconsin Car Owner Search
In the state of Wisconsin the process of running a car owner search is the same as running a Wisconsin license plate number search. The main thing to consider when running a search like this is to make sure you advise yourself on what is allowable in the state of Wisconsin for obtaining car owner information, as outlined by state privacy laws and the DPPA. Once you've figured that part out the rest is simple. Fin a reliable online vehicle record website that offers access to car owner details and perform your Wisconsin plate search. Once you've received your results it's also best-practice to make sure you verify the car matches the description in the vehicle records as sometimes reporting may have inaccuracies.